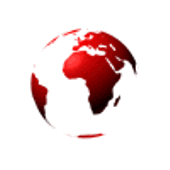 Their land has also been filled with slilver and gold, And there is no end to their treasures;
Their land has also been filled with horses.
And there is no end to their chariots.
Isaiah 2:7
Stable Income
Stable income in an uncertain economy? Most would agree that will solve a lot of "problems".
Especially if you have a "business" that could also be classified as a "hobby" - such as yacht charter or horses for example.
We suspect many of you may have these or similar types of "interests" where the ability to generate a profit would be very beneficial.
Thus we share some of these examples of what may be possible on your path to prosperity with the right advisors.
If horses are not your passion - simply substitute your passion. -

The global equine industry is big business – now may be the time to get your piece.

Finally – a strategy that limits the financial uncertainties of the horse business and can provide an assured return on an investment in the equine industry without eliminating the potential for that "home run".

It is no secret that horses can be an expensive "hobby". As a business or investment, they are usually considered to be "high risk" / "high reward". But what if the economist at Aldersgate devised a somewhat proprietary strategy that effectively minimized the "risk" and essentially made the horse business "low risk" / " high reward"?

Whether you are an established equestrian or someone just thinking about entering the business and regardless of the breed or discipline - there is finally a strategy to substantially reduce and even eliminate most of the financial uncertainties of the horse business. Even if you are an experienced equine professional, we can help you eliminate losses and increase profits from your existing operations.

How can we make such a bold statement?

Almost everyone knows of someone that has lost money in the horse "business" – or more than likely it was just a horse "hobby" for them and not a real business. Or even worse, they lost money intentionally as some misguided tax motivated scheme.
Many of the horse business horror stories we often hear about result from people getting in the horse "business" solely for the tax advantages and then taking tax benefits without properly fulfilling the requirements.

Admittedly while any potential tax benefit which may be derived from an equine investment may be important, it should not surpass one's profit motive. We are able to provide a "competitive advantage" that assures a minimal equine profit without limiting the potentially unlimited upside on their equine business – the "low risk" / "high reward" objective of all prudent investors.

What is our secret advantage?

First, we recognize the difference between enthusiasm, exhilaration, and excitement and economic reality; the difference between pleasure, passion and profits!
It's a business for us because - WE DON"T MAKE MONEY UNLESS OUR CLIENTS DO! Understandably, we must therefore make certain our clients make money from their equine interests.

If our clients don't profit, then we don't profit. We put our clients' interests before our own by making sure our clients don't lose money. We make money AFTER our clients sell their horse(s) at a profit.
Different than most other investment advisors and equine professionals – isn't it?

Unlike most other transaction based advisors – legal, tax, investment, equine, etc that make their money regardless of whether you do or not, we are relationship based not transaction based.
Rather, we put our money where our mouth is. Unlike transaction based advis0rs and or investment "promoters" or those that want to sell you a horse, that take your money upfront and then send you on your way to succeed or fail on your own - we and our cadre of special advisors are right there with you helping you succeed – or at least making sure you don't lose!

Our strategy can eliminate most of the uncertainty from an equine operation and enable our clients to stay in the game by consistently hitting singles while waiting for that big HOME RUN horse! With a special strategy for international equestrians - that can be a GRAND SLAM horse!

By creatively applying a coordinated strategy of established methods of corporate finance and elements of structured finance with proven equine professionals we are able to provide:

Certain and predictable cash flows,

An almost unlimited potential for capital appreciation,

Reduced net costs of horse ownership,

Assured minimal profitability on equine invested funds (currently around 7%), and

Special opportunities for international equestrians.
This type of structured financial arrangement is common in business.

Nevertheless, though large, the equine industry is not an easy business. Consequently, if your current financial advisors or equestrian professionals don't know how to make money in the horse business, perhaps you don't have the right pieces – it may just not be their specialty.
It may be time to add a new piece to your team of advisers that have specific
equine industry experience as well as a history of working with profitable equestrians. That's where can help.

Our purpose is not to replace any of your current management or advisory team – financial or equestrian, but rather to bring specific equine expertise to some teams and then financial expertise to some existing equine teams that may need to boost profits.