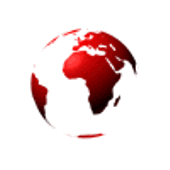 Psalm 1
The Righteous and the Wicked Contrasted.
1 How blessed is the man who does not walk in the counsel of the ungodly, Nor stand in the path of sinners, Nor sit in the seat of scoffers!
2 But his delight is in the law of the LORD, And in His law he meditates day and night.
3 He will be like a tree firmly planted by streams of water, which yields its fruit in its season. And its leaf does not wither; And in whatever he does he prospers.
4 The ungodly are not so, But they are like the chaff which the wind drives away.
5 Therefore the ungodly will not stand in the judgment, Nor sinners in the assembly of the righteous.
6 For the LORD knows the way of the righteous, But the way of the ungodly will perish.
The Need
Whatever your profession - corporate executive, entrepreneur, professional athlete, entertainer, investor, fund manager, banker, attorney, CPA, advisor, etc; whatever your education, or current station in life, when it comes to trying to maximize our wealth, most will agree-
our business, financial, and investment decisions, over the long run will be no better than our the information,

information overload is the norm,

most of us are already way "too busy", and

we must therefore rely on the recommendations of professional "advisors".
With the professional and personal demands placed upon us these days, it's difficult to refute that "busy" is just an acronym for "Being Under Satan's Yoke"?
Now more than ever, success in this life - and the next - is often determined just by having the right information at the right time - and acting upon it.
Thus, your prosperity shall in large measure be determined by your advisors. Not just what they know, and when do they know it, but , maybe even more so by "who" they know?
Many "Christian" investors fail to ever ask any of their "advisors" of their world view, if they "know Jesus", and then are surprised their investments don't perform better, fluctuate with the direction of the wind, they pay too much in taxes, and why they are not more prosperous?
Admittedly this can be an awkward conversation. However one you probably should have if you believe:
"A blind man, cannot guide a blind man, can he?" Luke 6: 39
"No one can serve two masters; for either he will hate the one and love the other, or he will hold to one and despise the other. You cannot serve God and mammon." Matthew 6:24,
"And if anyone's name was not found written in the book of life, he was thrown into the lake of fire. Revelation 20:15."
That's not to suggest that all of your "advisors" need be "saints" or be ordained clergy, but it would probably be wise for a "believer" to have at least one other "long term" perspective on the team of advisors.
Aldersgate Advisors is specifically designed to provide that long term perspective for those seeking prosperity over just wealth.
Scripture seems clear - prosper or perish - it's your choice.