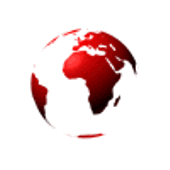 Matthew 7: 13 - 14
The Narrow and Wide Gates
13 "Enter through the narrow gate; for the gate is wide and the way is broad that leads to destruction, and there are many who enter through it.
14 "For the gate is small and the way is narrow that leads to life, and there are few who find it.
John
14:6
Jesus said to him, "I am the way, and the truth, and the life ; no one comes to the Father but through Me.
Prayer and the Golden Rule
7 "Ask, and it will be given to you; seek, and you will find; knock, and it will be opened to you.
8 "For everyone who asks receives, and he who seeks finds, and to him who knocks it will be opened.
9 "Or what man is there amoung you who, when his son asks for a loaf, will give him a stone?
10 "Or if he asks for a fish, he will not give him a snake, will he?
11 "If you then, being evil, know how to give good gifts to your children, how much more will your Father who is in heaven give what is good to those ask Him!
12 "In everything, therefore, treat people the same
way you want them to treat you, for this is the Law and the Prophets.
Matthew 7: 7-12
"The thief comes only to steal and kill and destroy; I came that they may have life, and have it abundantly.
The Way
It's one thing to tell people how to get more stuff, but quite another to "show" them how to prosper.
Aldersgate is not just another "advisor" with an opinion, but a guide to lead you through the narrow gate and onto the narrow path to prosperity.
Horace Greeley, editor of the New York Tribune is well known for his financial advice in 1871 to "Go West" for those seeking to improve their position.
However, once arriving at their staging point in Missouri, the westward bound had to find a "guide" a "trail master" to lead the wagon train and shepherd them past the threats and dangers - bandits, hostile Indians, wild animals, lack of water, floods, snows, mountain passes, etc in order to assure their safe arrival to "the Promise Land" of the West - California, Oregon, etc.
It was one thing to tell people what they should do from New York, it was quite another to do it while on the trial. Without a guide on the same path to lead them, facing the same risks, that financial advice from New York, could have been disasterous.
The same is true today.
As guides, we are on the same path with you. Right there with you - leading you. Our prosperity depends upon yours - your safe arrival at your desired destination. If you don't reach your objectives, we won't reach ours.
Our objective is to prosper in the short term as well as the long term, to have the best of both worlds - in this one and the next.
If you concur, and would like to join us on the narrow path to life and prosperity - you can be assured we will do our best to guide you on the most direct and proven path to prosperity that we know: a strategy combining of the best of the latest scientific methods and observations in behavioral economics and finance with the wisdom, direction and promises of scripture.
As John H. Stoll PhD. notes -
"Since man is constantly trying to explore the mind in human behavior, it seems logical to the Christian that his source of knowledge can best come through an understanding of the One who created the mind of mankind, as well as looking at the textbook He has written on the mind and human behavior. The most authoritative textbook on the subject of human behavior is the Bible. Not only is it authoritative, it is objective, and is the final word on the subject. And whether people accept the principles of God's Word and agree with them or not, all are subject to the principles found in the Bible. Therefore, it behooves us to consider seriously what God has to say on this matter of Biblical psychology. The Bible is not a textbook on psychology, rather it is a text on God and His relationship to mankind, whom He has created. However, in the context there is much stated in the Bible on human behavior, and where the Bible speaks on the subject of psychology it speaks with final authority."